"A reminder to everyone again to be sure to implement a 90 day raw food program. The recent episodes of allergies and skin issues can be corrected if given enough time to reverse. The detoxification process takes time and depends on how long the dog has been on the kibble diets. The accumulation in the body of unwanted poisons takes time to disseminate through the skin and internal organs. 30 days is normally not enough time to rid the body and can even make the skin conditions worsen. So be aware of this when you make recommendations for people with this condition."
It has been suggested that because of minimal technology required to produce a pet food product, that essentially anyone regardless of credentials or expertise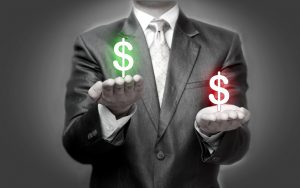 can bring a product to market. Even though this is a true statement it is important to clarify the difference between someone doing a garage operation and someone who follows the right requirements to manufacture a quality product. Many companies that have started as garage operations and have expanded into thriving operations. Some have done it right and most have done it wrong. Many have started as a result of trying to improve the quality, and make the formula less expensive than a commercially prepared diet. They have originally decided to make the diet for themselves and then found others that wanted the same diet for their dog. Little by little they expand to the point that they need larger and more expensive equipment to do the job on a larger scale. A big hurdle comes when they find that they do not have the freezing capacity to do the production on a larger scale. Another hurdle comes when they find out that the ingredient supply has dried up and now they have to procure the ingredients from locations far from their operation. The next step in the expansion process happens when the Department of Agriculture steps in to regulate and control the commercial operation. Fees and fines prevail and pretty soon it becomes overwhelming. Registering your products in the various states present expensive challenges to anyone following proper registration requirements. Anyone can make a food under unknown conditions, with unknown ingredients, put a label on it with marginal packaging, freeze it and sell it to unsuspecting consumers.
The responsible commercial manufacturer commits to procuring adequate meat processing equipment along with low temperature freezing capacity, and packaging technology. It is a big step to take to bring a brand to market and have it coupled with a history of usage. One last caution to mention is the lack of regulation in the pet food industry. The regulatory agencies responsible for policing the manufacture and production of pet food are quite lax and as a result there are several claims and false statements made on labels. This is very misleading to the consumer that relies on the information on the bag to make a decision on what to feed. AAFCO does provide some guidance for pet food products and labeling but regulatory agencies do not have the funding to police the misguided information. Claims made regarding ingredient sourcing, ingredient quality, and hormone free, antibiotic free meat used in the products are common areas of potential exaggeration. New pending federal label changes are in the works to help defray these common abuses and it will help to make all producers conform to more rigid standards.
The introduction of raw meat dog food diets is a relatively new industry compared to the heat processed dry kibble market and as such consumers have to sort out the responsible producers from the garage operations. It is good advice to investigate the history and the points outlined above to determine a proper and safe product to feed your dog. Lucky for you, the raw food diets have been around for years and offer a complete and balanced diet for pets of all life stages.
Source:
Robert Mueller, BSc, Pharm. is a registered pharmacist, author of " Living Enzymes: The World's Best Kept Pet Food Secret
"
Comments
comments